Nearest to the seaweed and seawater resources.
CEVA is equipped with 1,300 m² of offices, laboratories and hatchery,  a 1,000 m² industrial transfer unit, a 6 ha off-shore farm and 400m² of land-based cultivation facilities – all setup on the Pen Lan peninsula, nearest to the seaweed and seawater resources.
Each of CEVA's three specialized departments  operates dedicated platforms and associated material resources to bring the best answers to the the needs of its customers and partners.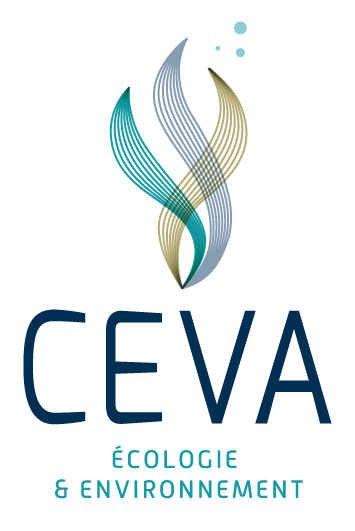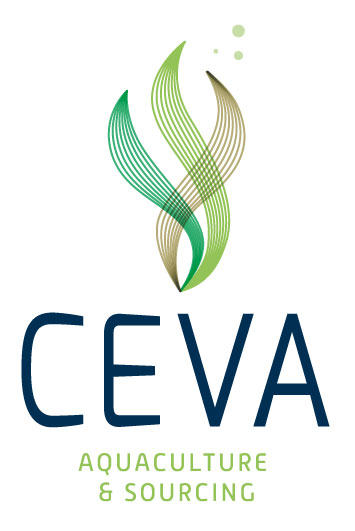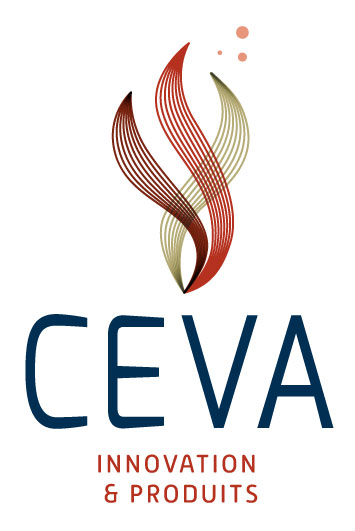 The CEVA provides the necessary tools for monitoring water quality as well as malfunctions of marine aquatic vegetation and for the sustainable management of natural resources.
Field equipment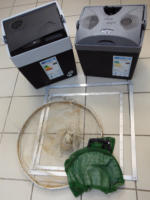 electric coolers (Eco Cool Energy)
quadrat
Hilux 4×4 vehicle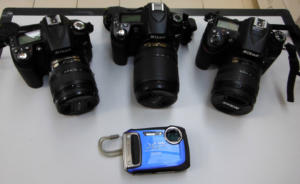 Aerial and ground shots
Nikon D90, D80, D7100
Nikear lenses 18-70mm
Fujifilm XP Finepix Waterproof Cameras (Built-in GPS)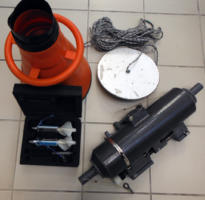 Subtidal sampling
2 oxygen probes Oxical-SL WTW
PH probe (WTW)
3 mechanical currentometers G.O
multi parameter WTW Multi 197i portable probe: (pH, oxygen, temperature, salinity)
Bathyscope (Calfat Bezel)
Niskin bottle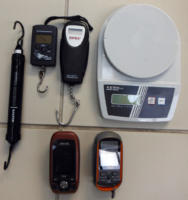 Intertidal sampling
8 Digital scales including Rapala 250
3 Magellan Explorist 310 GPS
1 Magellan Triton GPS
DGPS (Precision GPS) Pro Mark 2 Set
ASD Field Spec HH Radiometer Spectrometer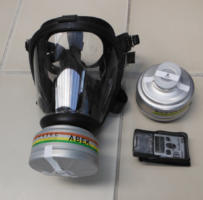 Security devices
Tango gas detector tx1 CO2
Ventis MX4 multi-gas detector
4 sets of Sperian cartridge gas masks
5 H2S gas detectors Gasbadj Pro I.S
2 gas detectors H2S Is Tango TX1
Laboratory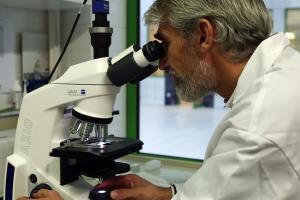 ZEISS Axio Lab.A1 microscope and ZEN 2 software
binocular magnifiers
Experimental platform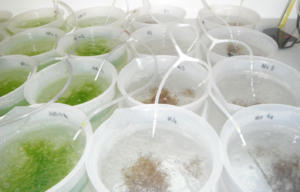 650 L incubation tanks
submersible thermostats (Rena)
cold group (Titan 1500)
UV lamps (Glo ®)
fluorescent tubes (OSRAM tube, 24 W)
pumps (Eheim Universal 1200)
tray support (250 * 90 * 80)
blower (bubbling system)
PAR probe (Quantum sensor Skye)
pH probe (pH 3310 Set 2 WTW)
Fisher Scientific Multi 197i Probe
HOBO Pendant® probe
The CEVA provides the tools you need for characterizing and managing natural resources, for developing and optimizing farming methods and techniques and for evaluating the production potential of targeted algae species.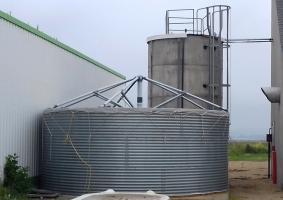 Seawater pumping station
6m3, 15m3 and 60m3 storage tanks with direct access to the sea
EDM distribution system in cultivation chambers
Filtration system up to 0.20 μm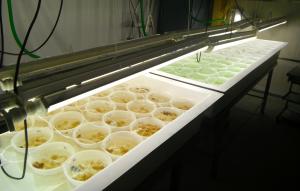 165 m2 hatchery / microalgae and macroalgae cultivation room
Cultivation containers up to 340L
Cultivation devices for ecophysiology measurements (8-20L)
Temperature controlled containers
Cultivation round bottomed flasks from 250mL to 10L
Heat regulation systems for cultivation
HOBO probe (temperature / brightness)
Filtered air / Filtered seawater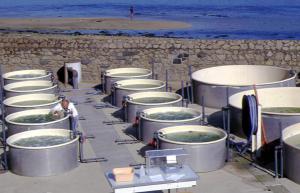 Land-based cultivation systems
250m2 outdoor space with circular basins of 880L and 5m3
150m2 greenhouse space
Coldep Basins (13 and 30 m2)
HOBO probes (temperature / brightness)
Automated regulation / supplementation system
Harvesting systems / spin-dryer (dito sama 330tr / min)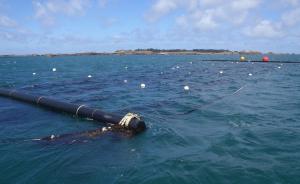 6 ha cultivation space at sea
Authorized for the co-cultivation of seaweed, shells and echinoderms
Modular structure in floating rafts, each offering 550m of cultivation lines
Semi rigid boat (Pro Open 5,5m)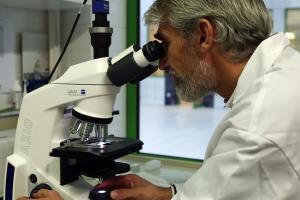 Laboratory
ZEISS Axio Lab.A1 microscope and ZEN 2 software
Binocular magnifiers
Horizontal flow hood (Esco Airstream class II)
Thermo freezer -80 ° C
Refractometer
PAR Quantum sensor
Application kitchen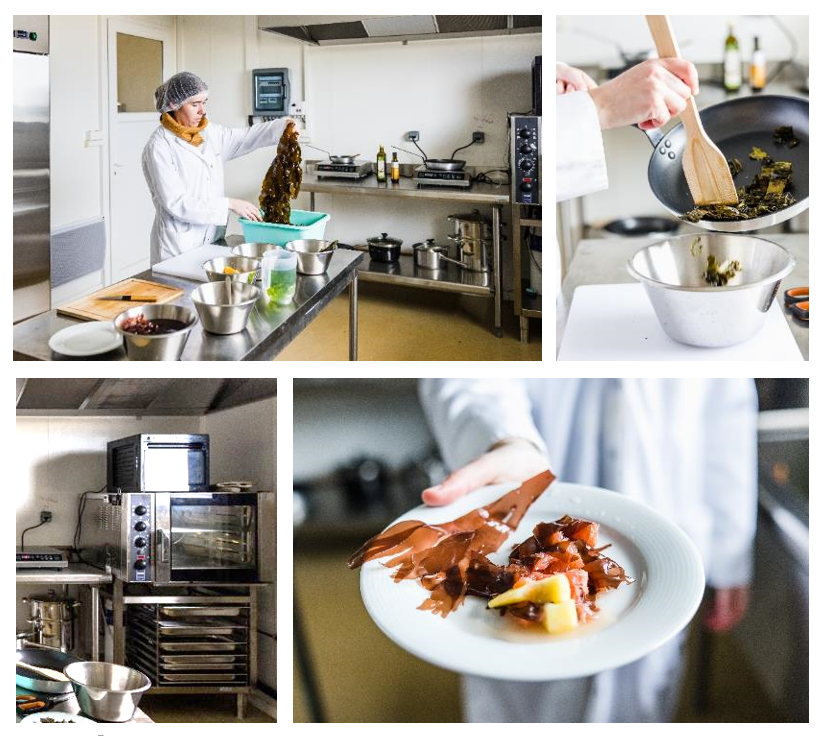 Our new application kitchen is perfectly suited to host your food development projects :
A dedicated space, with professional equipment
A tool to "test and taste"
A co-creation space, ideal for ideation and formulation sessions with your collaborators
A convenient  accomodation for our workshops and trainings on the food uses of algae
new – FEDER 2020-2021
Laboratories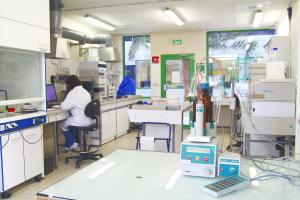 The CEVA operates several laboratories dedicated for specific analyses of algal samples, preparation of samples, extraction and transformation processes (hydrolysis, fermentation) in order to meet the requirements of our customers and partners.
The CEVA is equipped with a wide range of equipment to cover your needs.
Analytical equipment :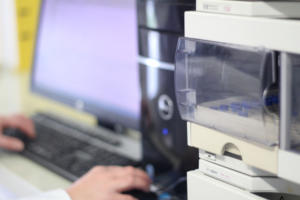 Liquid chromatography
2 HPLCs, 1 FPLC
RI, UV et fluorimetry detection
Large range of columns
Size exclusion chromatogrpahy (HPSEC)
Fraction collector

 physico-chemical analyses
Viscosimeter (Brookfield)
Texture analyzer (Brookfield CT3) –

new – FEDER 2020-2021

Physico-chemical measures (pH, conductivity, …)
Titrimeter
Analytical scales
ovens, muffle furnace
UV-Visible Spectrophotometry
UV-Vis Spectrophotometer with autosampler –

new – FEDER 2020-2021

Range of colorimetry assays (enzymatic, chemical), turbidimetry
Kinetics monitoring
Microscopy
Optical microscope
Image capture and analysis software
Product and process development  :

Sample preparation
Drying (Thyrode, freeze dryer, oven, sand bath, dry bath, …)
Grinding of fresh or dry samples – incl.

new Retsch Grindomix GM200 – FEDER 2020-2021

Dispersion (Ultra-turrax, Raynery, ultrasound bath, …)
Centrifugation (20×2 mL, 6×30 mL, 6x1L)
Vacuum Filtration
Dead-end filtration with Beco Integra Lab 140 P

 – new FEDER 2020-2021

Mivac Duo evaporator-concentrator –

new – FEDER 2020-2021
Extraction, hydrolysis
Extraction (aqueous, hydro-alcoholic, organic), chemical or enzymatic hydrolyses, … in batches of 1-10L
Agitated glass reactors (temperature control, pH)
7×500 mL multi-station unit for screening (parallel extractions, enzymatic screening, optimization of hydrolysis conditions …)
Ultrasonic probe for assisted extraction (USAE)
Purification and concentration
Physico-chemical purification (selective precipitation, treatment with filtration media, decolorization, …)
Ultrafiltration modules (different volumes and batch sizes, membrane types)
Tangential diafiltration module
Rotary evaporators (1-20 L)
Freeze-dryer

Fermentation
Autoclave
PSM hood
Instrumented fermenter (2 L)
Industrial Pilot Facility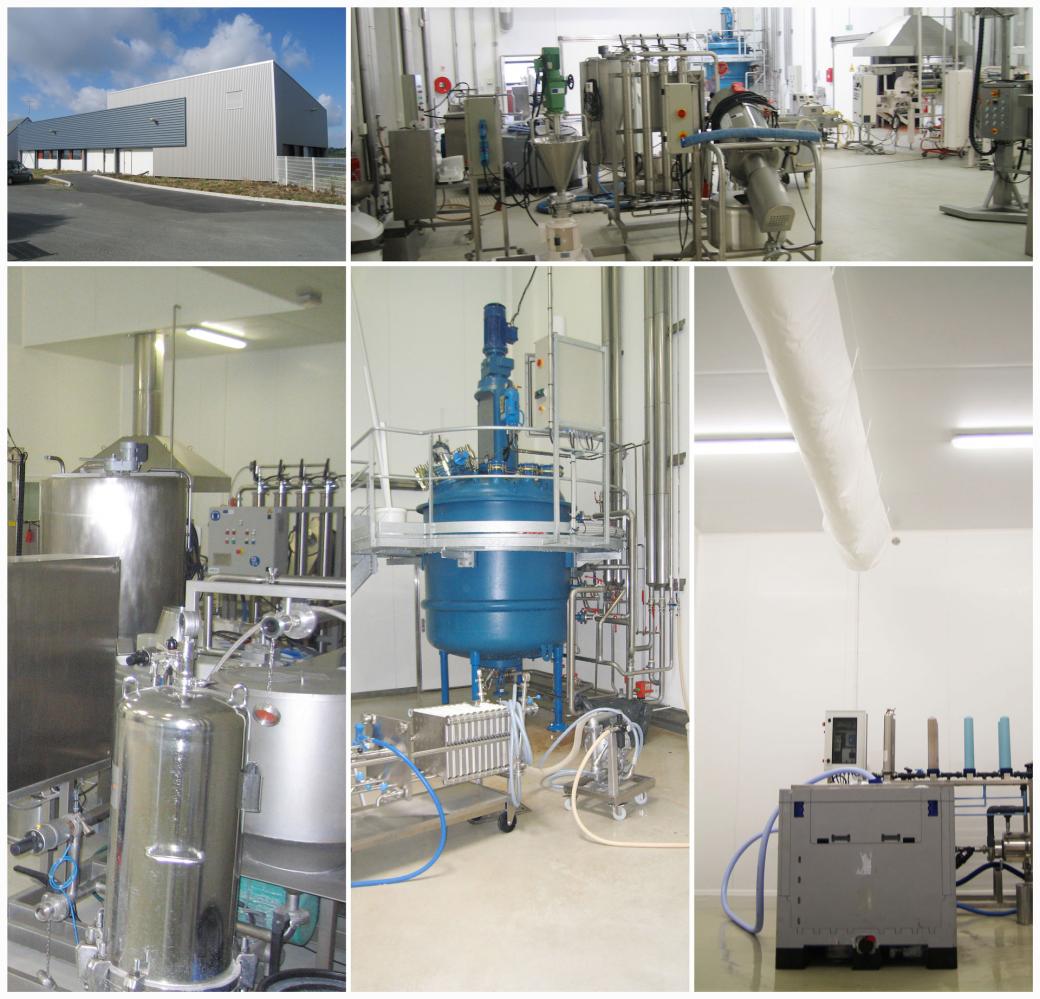 The CEVA has a technological hall of 1,000 m² dedicated to the study and processing of marine and terrestrial plant biomasses and can perform a large range of unit operations for the preparation or transformation of biomass (drying, grinding, extraction, purification, chemical and biotechnological processing …). This technological space is designed according to the forward flow principle, and operated under good manufacturing practices and within quality standards set up for each service.
A packaging room is available for the conditioning of sensitive products and cold storage rooms with a large temperature range (+ 6 ° C and -20 ° C) are available according to your specific needs.
Our operational units
Grinding (powder and fresh vegetables)
FORPLEX FL1 stainless steel grinder (300 kg / day)
NETZSCH crusher (0.5-5 kg)
URSCHEL COMITROL 3600 crusher (fresh algae and vegetables)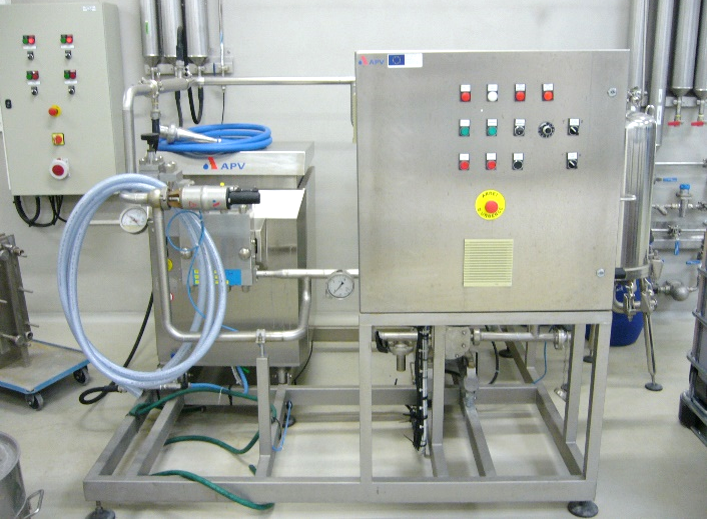 Homogenization / Mixing
APV high pressure homogenizer (1000 bar)
FRYMA colloid mill
RAYNERI stirrer on stem for from 100 to 200L containers
HOSOKAWA frustoconical mixer (20-250L / batch)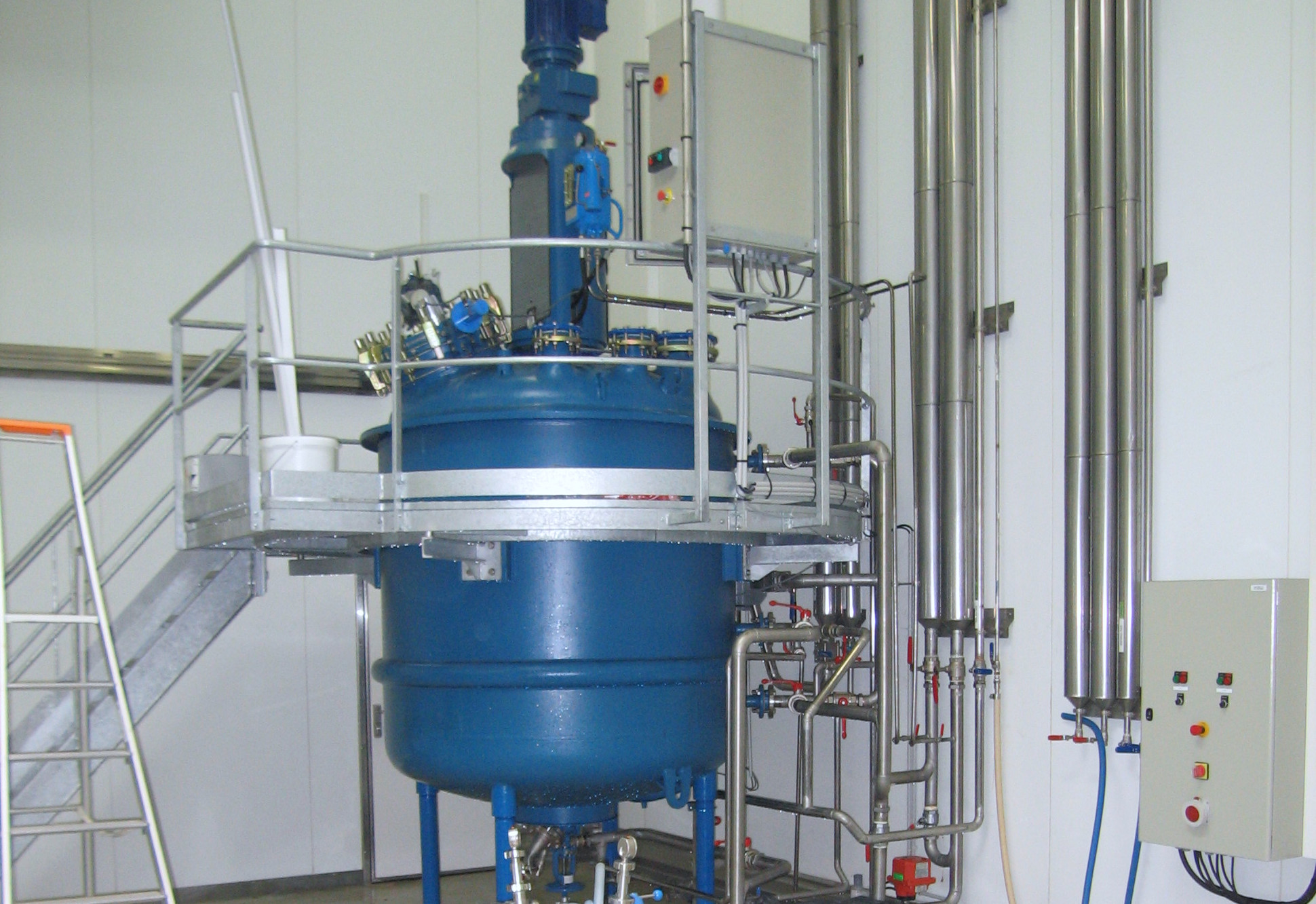 Extraction, chemical and enzymatic processes
3 DE DIETRICH enamelled steel reactors of 100, 1100 and 2500 L
1 800 L stainless steel reactor
3 agitated stainless steel tanks (800 to 1000 L)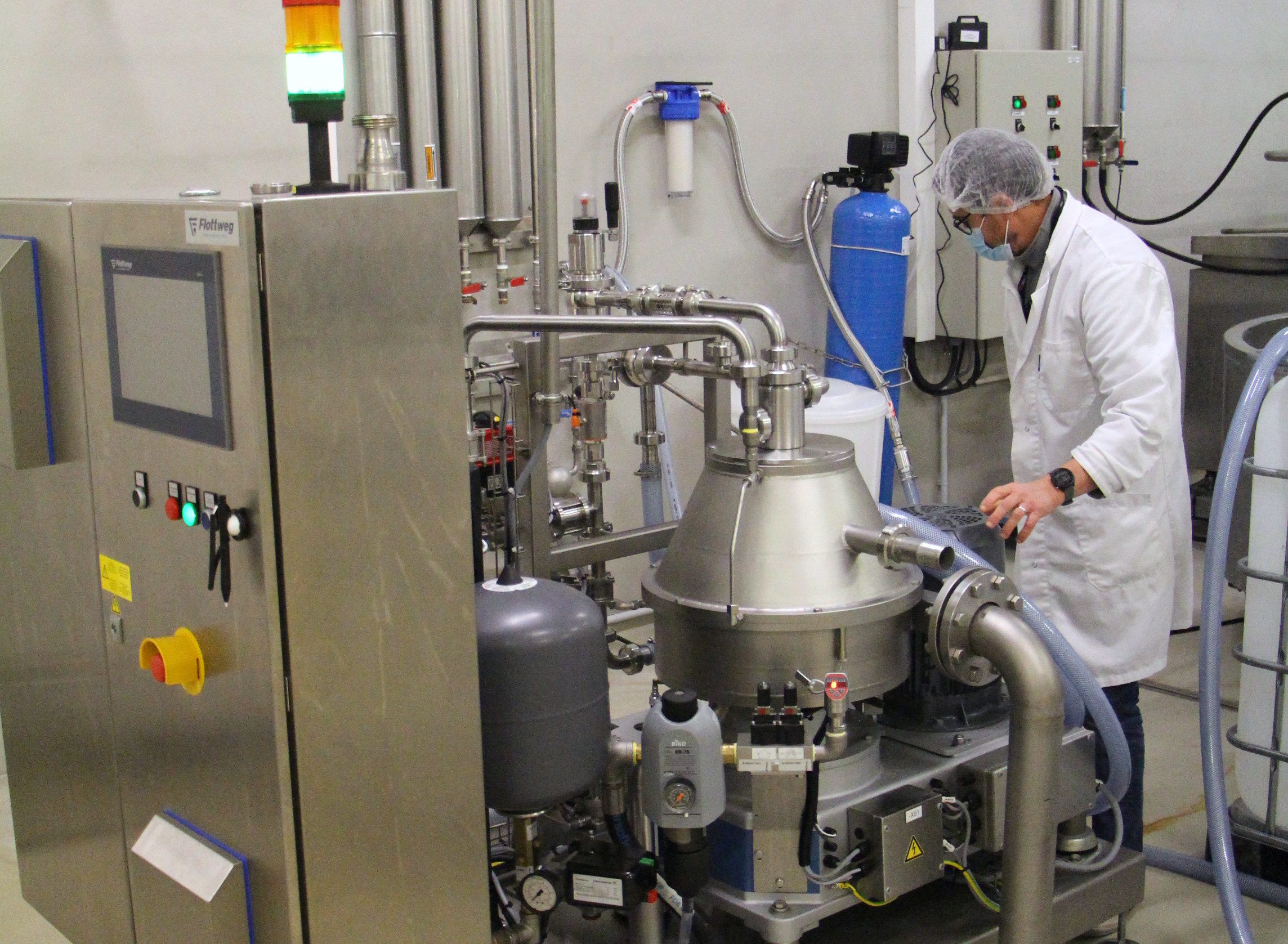 Solid-liquid separation
High speed disc stack centrifuge FLOTTWEG AC 1000

– new – FEDER 2020-2021

SWECO vibrating screen
Rotary sieve ROTOSIEVE
2 SEITZ and FILTROX filter presses with hollow frames
Purification and fractionation
MILLIPORE ultrafiltration module with spiral organic membranes of 10 kDa and 1 kDa
AMICON ultrafiltration module with 10 kDa, 3kDa and 1 kDa spiral organic membranes (500 mL to 20 L)
PCI ultrafiltration / reverse osmosis module with tubular organic membranes (pilot)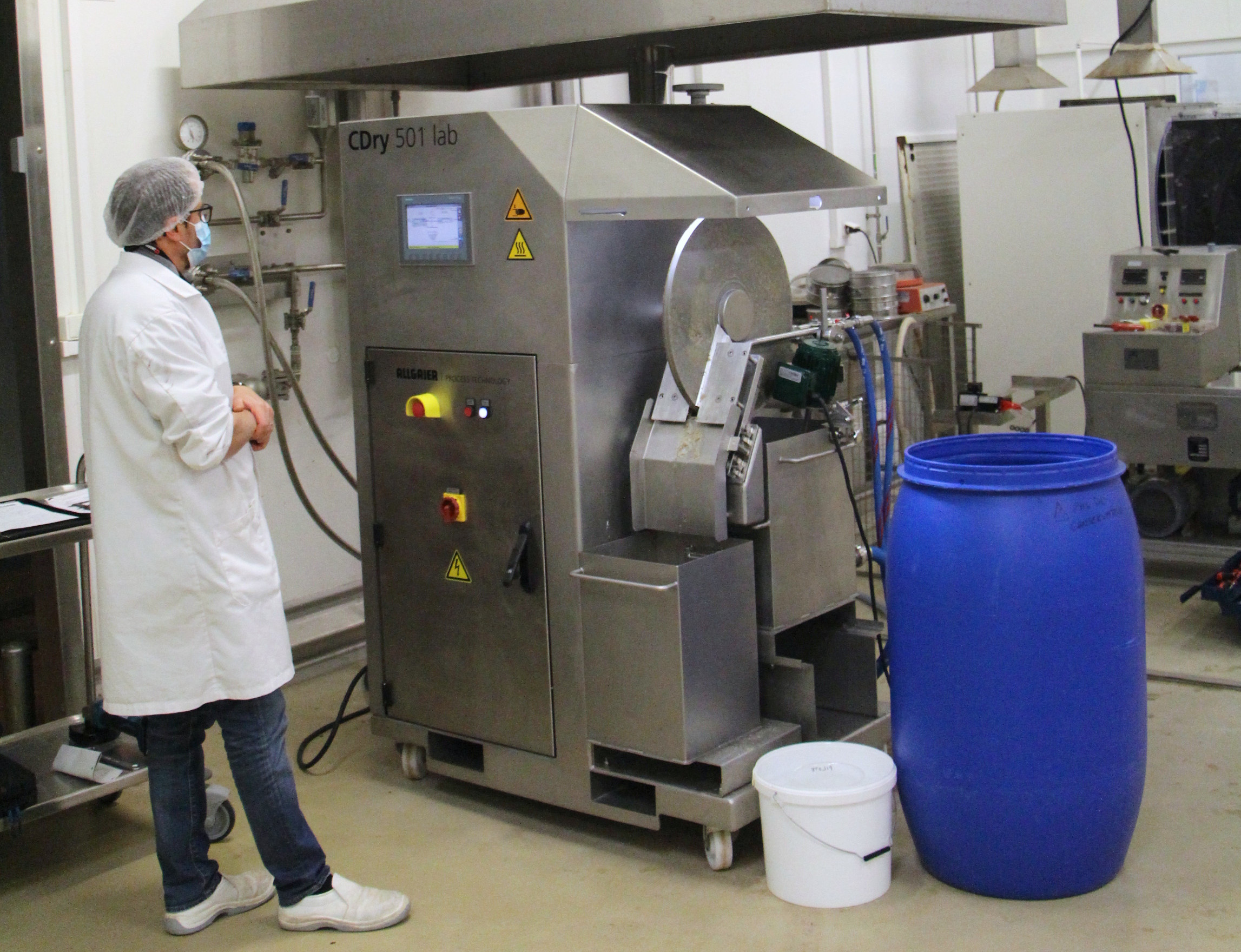 Concentration and drying
Rotary evaporator HEIDOLPH Hei-Vap Industrial (20 L) –

new – FEDER 2020-2021

Single effect concentrator  BROUILLON PROCESS (100L)
Ventilated oven with trolley/racks FRANCE ETUVE (1 m3)
CRYORIVOIRE Freeze-dryer (40 L)
Contact disc dryer ALLGAIER CDry-501 Lab (5-10 kg/h)  –

new – FEDER 2020-2021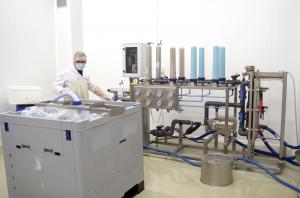 Filtration of seawater
1 multi-stage seawater filtration line